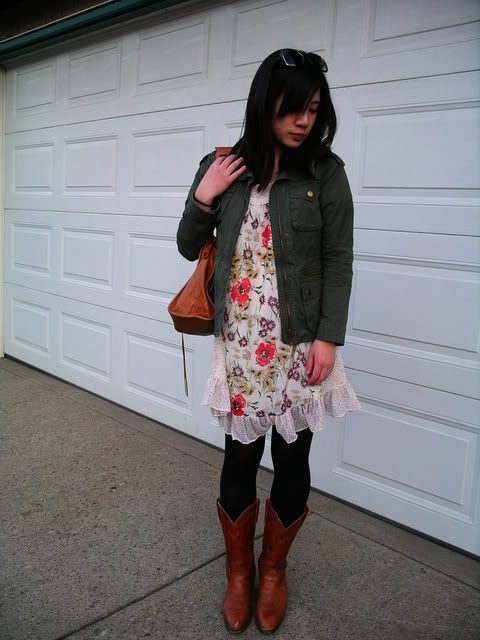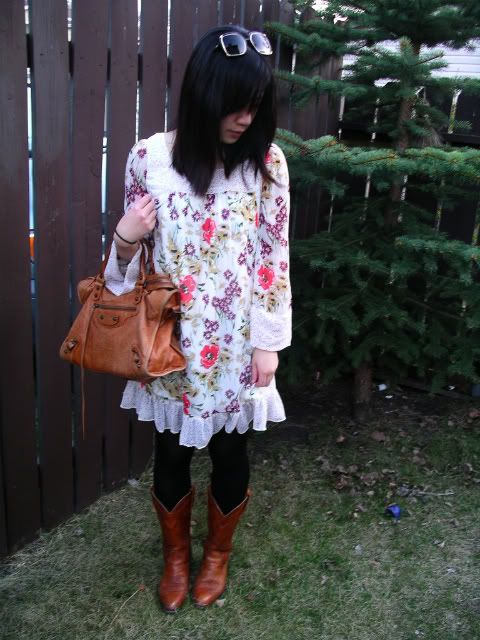 H&M jacket (sisters), Jovovich-Hawk for Target Dress, Club Monaco tights, Vintage Frye Boots, Balenciaga, F21 sunglasses
Ignore the cheesy title, but 12 hour days have truly turned me into a robot. What I would give to have one me day and get my hair done, watch the hills and shop for all my summer essentials, but instead I put myself through hell by enrolling in spring and summer classes. Montreal is in the works, so it might not turn out to be such a bad summer afterall...I hope.
I'm really into floral patterns right now, and this dress was too perfect to pass up. I definitely have a feeling that I will be sporting more dresses this summer. See, I can be girlie too. Oh and for those who live in Edmonton, H&M in West Edmonton Mall got the Matthew Williamson line for H&M on Thursday, May 14. Go and check it out, before it's sold out!