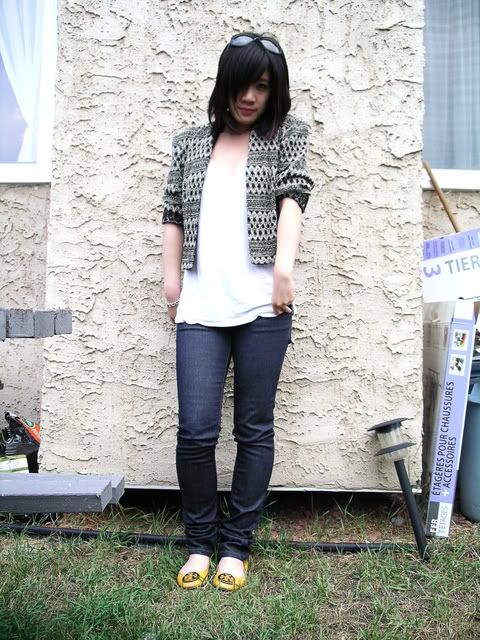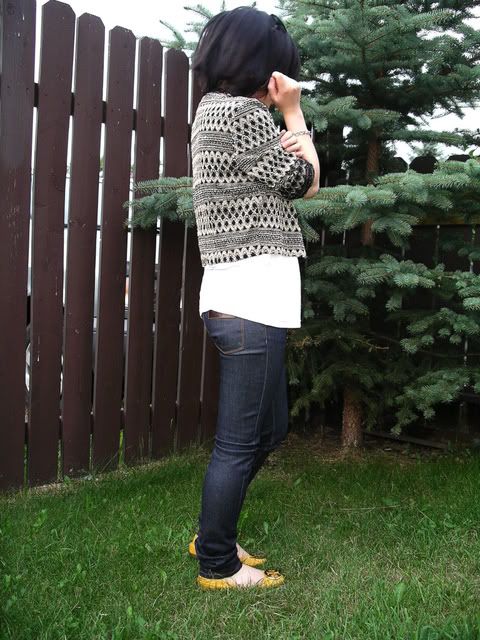 Vintage cardigan, AA tank, April 77 jeans, Tory Burch flats, Dior sunglasses
The last time I wore this cardigan, my professor asked if it was vintage. I don't know if it's a good or bad thing that something looks predictably secondhand.
Forgive me for my major bedhead, but I don't own a hair brush. My sister is probably the only person who will catch my reference LOL.