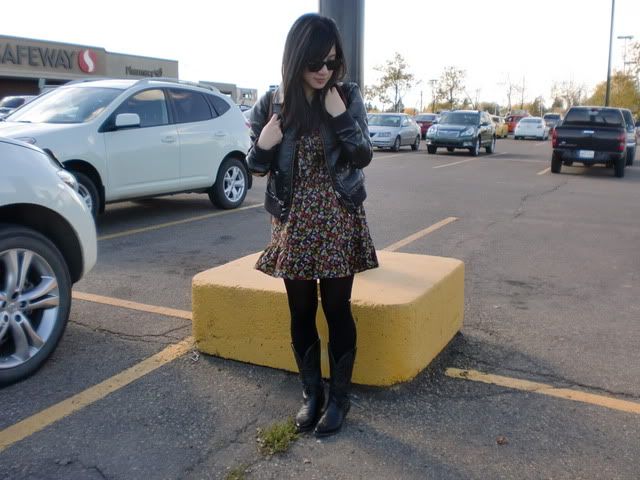 H&M jacket, F21 dress, Club Monaco tights, Vintage cowboy boots and bag, Ray-Bans
It was oddly warm today, but spent my day in class, got free drinks courtesy of glacéau, and then booked it to work right after. I am looking forward to a few things in the coming weeks. Shopping date with Annie, bestie coming home for thanksgiving, no school,
Fashion with Compassion
, hockey, and possibly a road trip. I am so loving life right now!