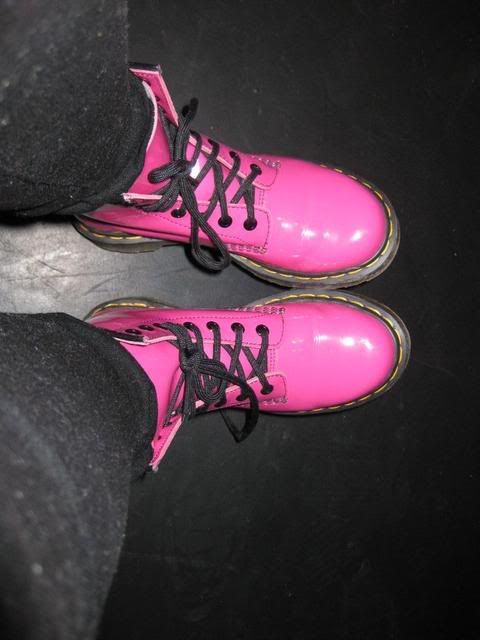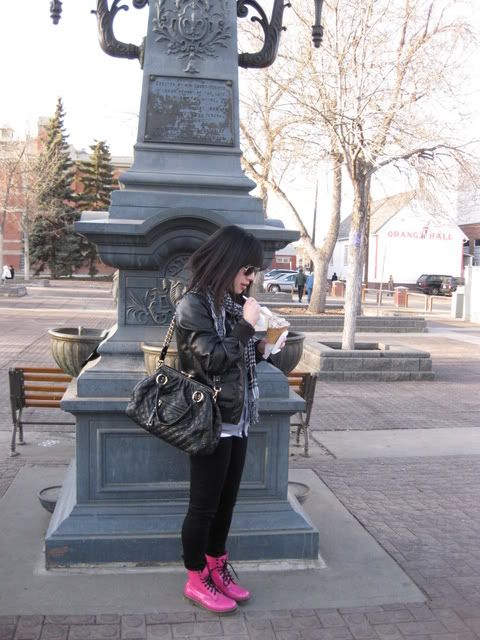 H&M faux leather jacket, AA cardigan and t-shirt, F21 scarf, Doc Martens, J Brand, MJ Stam
I didn't think I could pull off hot pink Doc Martens, but after seeing them on Daisy Lowe I knew I had to have them. After pondering with Kimba how many ways I could wear them, we decided on two- Black jeans and black tights. My mom found a green pair in Vegas but decided against purchasing them as I only wanted them in pink. So after seeing them on Ebay for cheap, I decided it was fate and bought them.
I wore them to the last day of Fashion Week, and it was a disappointment to the previous years I have attended. The fashion was nothing I haven't seen before..dresses with pockets, bags with chain straps, jumpers (these are totally in this summer).
Nokomis
, who I normally go to the fashion show just to see, didn't really have anything to show for this time around.
Kelsey Mcintyre
did have a gorgeous dress with a bow that I did like, but that's about it. My pictures from the fashion show were pretty blurry, as we were sitting in the fourth row. My last thoughts include: was it really necessary to have twenty cameras documenting Edmonton Fashion week? No offense, but we are years behind NY fashion week. And who starts off a fashion show with a country singer? Just sayin'.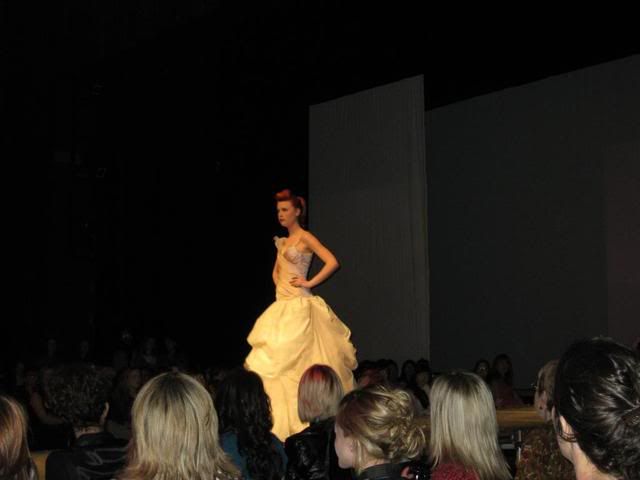 Kelsey Mcintyre gown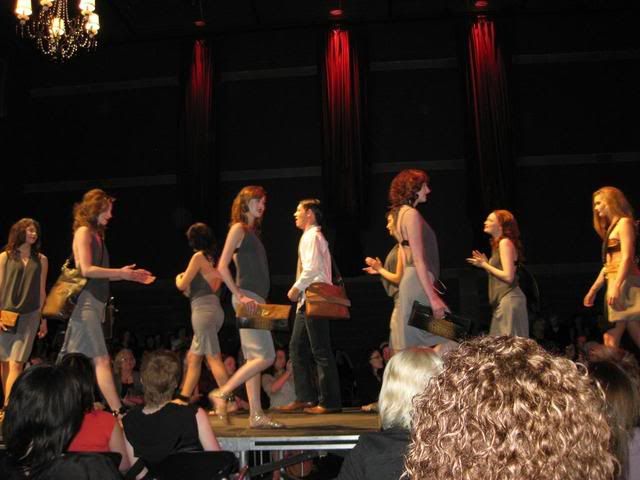 442 McAdam bags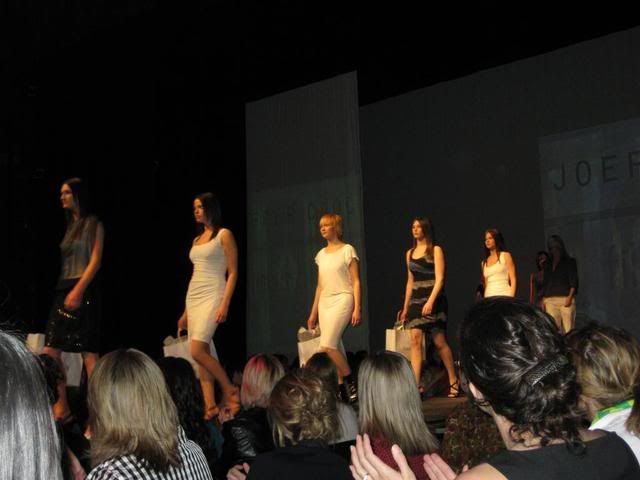 Joeffer Caoc for My Filosophy