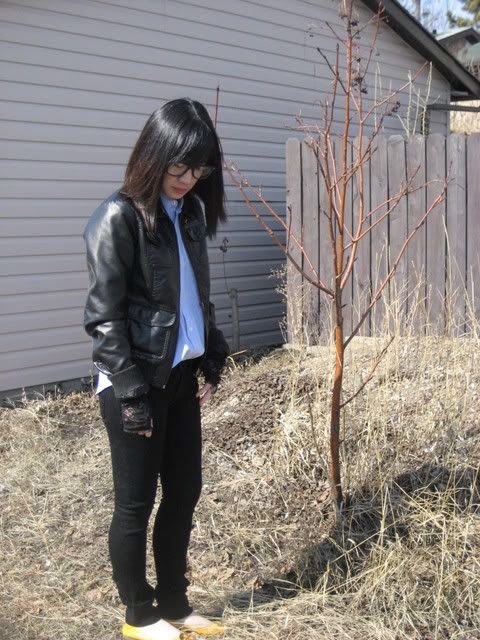 H&M black leather jacket, Gap kids (boy) shirt, F21 handwarmers, J Brand skinnies, Tory Burch flats
The weather is starting to get "warm" in Edmonton, which means I can finally give my parka a break. Spring is all about breaking out the flats and jackets you can't wear in the winter because it's too cold, or in the summer because it's too hot. I felt like dressing up like a boy, so I pulled out the black skinnies and blue dress shirt, purchased from Gap Kids. One shopping tip that I have is to always look in the mens section for oversized articles of clothing that can be passed off as women clothes, but be careful because mens clothes do tend to fit differently on women so it is best to try it on beforehand.
I know it's a little late, but
Edmonton Fashion Week
has started and will be running until Thursday, April 9th at the TransAlta Arts Barn. Come check it out! I will be attending the show on the last day, so I hope to see you all there!