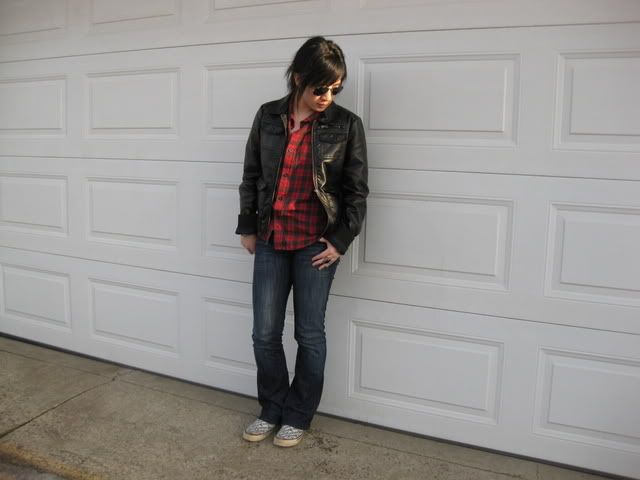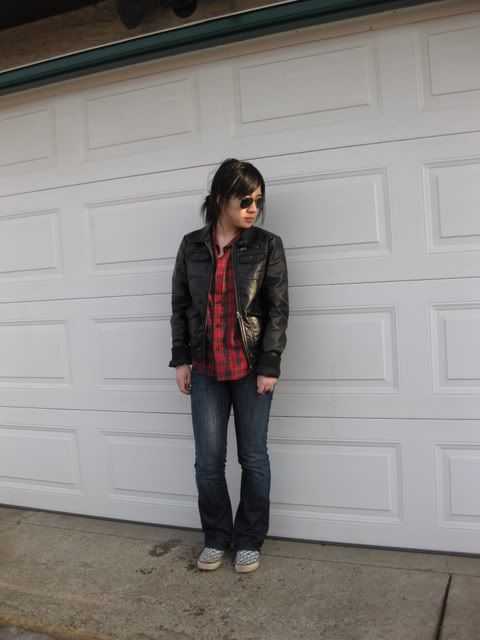 H&M faux leather jacket, Joe(boy) plaid shirt, R&R stellar jeans, Juicy Couture shoes, Ray-Ban aviators
Today was the last day of school (yay!), so I decided to bum it in my most casual outfit. Exams are starting next week and I plan on living in sweats or leggings for the next two weeks. Shh, don't tell anyone, but it's just more comfy to study in something you can move around in. I always kick off my shoes and study in my socks anyway, so I guess it's a win win.
I bought this shirt from the boys section in Superstore. I love it because a) it reminds me of lumberjacks and mandarin class b) I like the menswear feel to it. If I were a boy, I would totally wear plaid and chunky knits all day long.