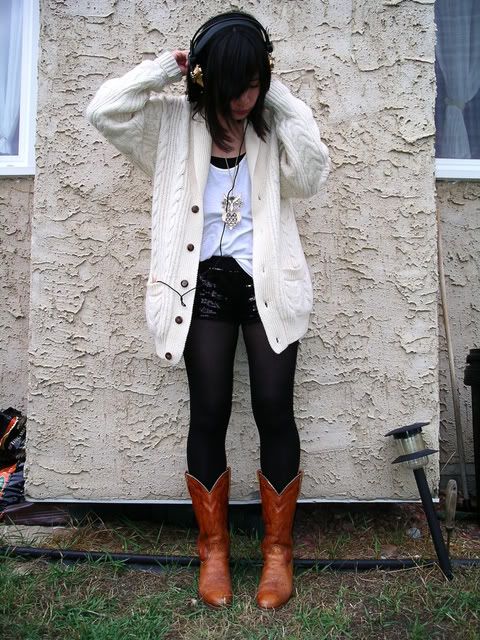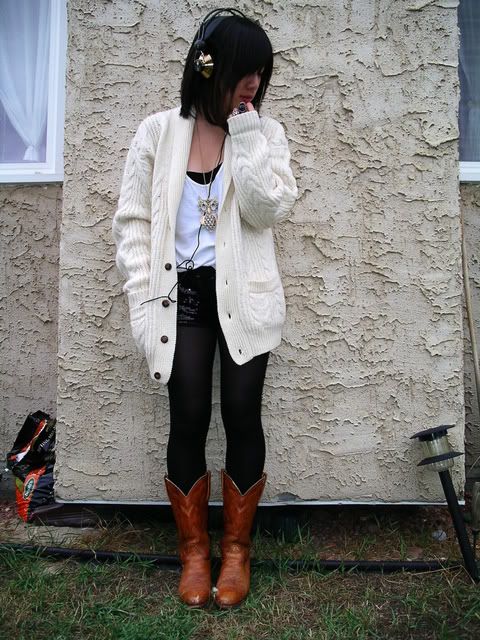 Thrifted cardigan, AA tank, F21 shorts, Club Monaco tights, Thrifted cowboy boots
Gloomy weather tends to send me into an alternate universe where it's okay to mix sequin hot pants and cowboy boots together. I was trying for the whole Mary-Kate circa 2005, but ended up looking like a mess. My sister thinks I'm so weird now.
I start sewing class tomorrow. I am both dreading and ready to get it over with...again. This time around, I will be sewing a skirt, a shirt and a pair of pants. An interlocking mini skirt still qualifies as a skirt, right? Because it's totally going to be leather!