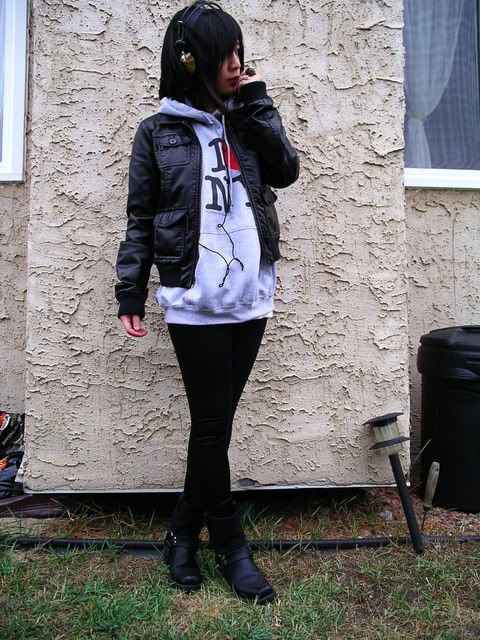 I heart NY hoodie, AA lamé leggings, Frye Motorcycle boots, H&M faux leather jacket
It kind of looks like I have a baby bump! Anyway, school started on Wednesday but I'm pretty immune to it now having been in school for three months this summer. This semester is packed and I learned the hard way that stress and Rockstar don't mix, so my new goal this year is to eat less fast food, finish all my readings ahead of everybody else and not fall asleep in class. And of course with my best friend making comments about a microwaveable air conditioner, it's bound to be a good one.
Also,
Edmonton Fashion Week
kicks off September 16-24. I haven't decided which day I will attend, but it should make a good show!