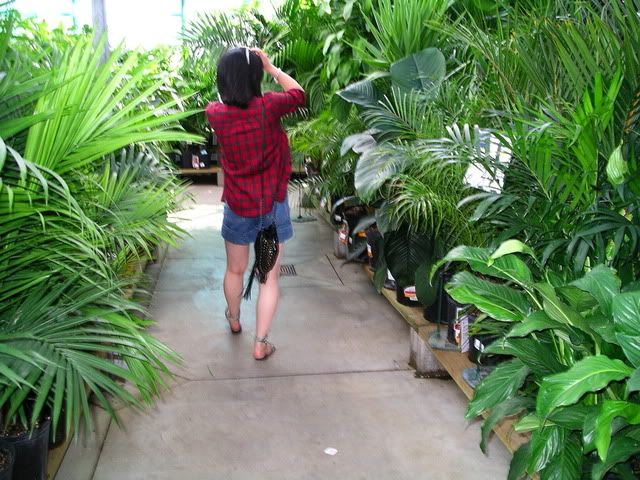 Joe Fresh shirt, AA tank, Marc by Marc Jacob shorts, F21 bag, Nevada sandals
Doesn't it look like I'm in the jungle? Just disregard the flooring. Ha.
Spent yesterday morning thrifting with the bff until he had a severe allergy attack which left us at the mall. I realized that shopping just isn't the same when you don't have an idea of what you want to buy. I did, however, purchase a sweet red toggle coat which I have been wanting for a while now. Now I must wait for snow!