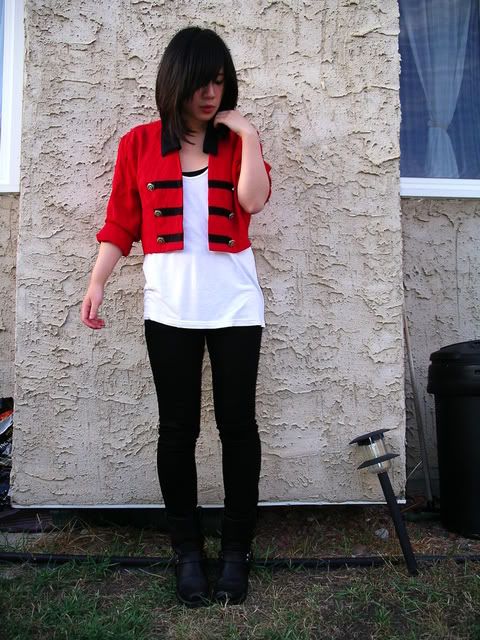 Vintage Jacket, J Brand jeans, Frye Motorcycle boots
I'm trying to grow out my bangs like Taylor in The Rachel Zoe Project. I heart her style and attitude problem.
Went to the Value Village sale after school yesterday. I love the system that Vicky, Tifanie and I have when we go. We split up, come together after half an hour of looking, realize we have too much stuff and need a cart, then split up for a second time before we line up to try stuff on. Tifanie and I usually pick things out for each other hah it's so cute. No don't worry, I won't run Value Village out of business.
Sorry my pics are so out of focus sometimes. If you want to know who takes my photos for me, it's actually a self timer and I use a plastic table as my tripod. I KNOW, my sister makes fun of me for it.