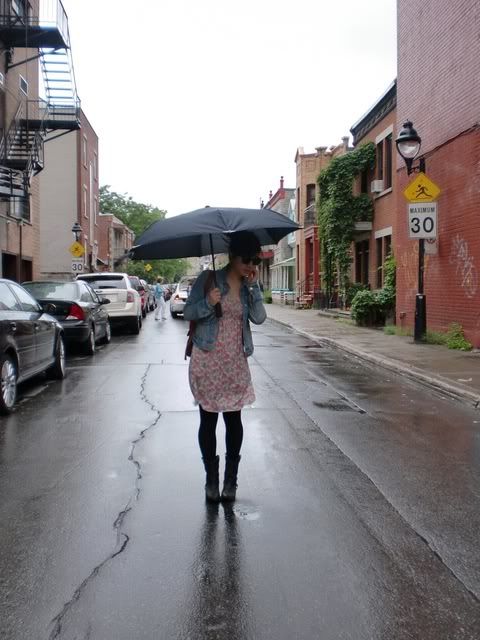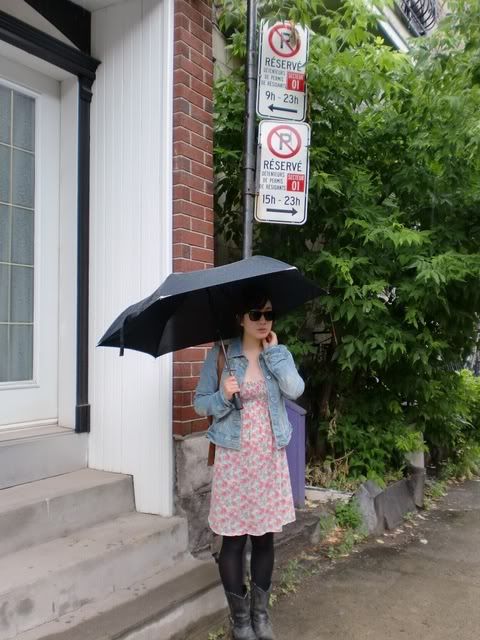 Zara dress, Gap jacket, Club Monaco tights, Vintage boots, Vintage backpack, Ray-Bans



Our first time in Montreal, and it did not disappoint. We spent our first night screaming our heads off for Lady Gaga. It didn't even matter that I was still recovering from the most turbulent plane ride ever, or the fact it started pouring as soon as we dropped off our bags and had no idea where the Bell Centre was...kind of crazy to think that just a couple weeks ago, Canadiens were battling for their playoff lives in the very same arena. Of course, Lady Gaga was amazing. Show me your teeth!

Montreal is pretty much like an extended version of Whyte Avenue, but with cuter boys, open patios, and better shopping . I will be back. I have yet to conquer Mount Royal or find the vintage shops on Notre-Dame. I will never learn how to read a map properly.

Spending the next month in Trois-Pistoles now. It is hands down the smallest town I have ever set foot in. If you think the towns in Alberta are small, you're in for the shock of your life. I will update more with pictures to show you what I mean...the internet here keeps coming in and out, it's kind of annoying.