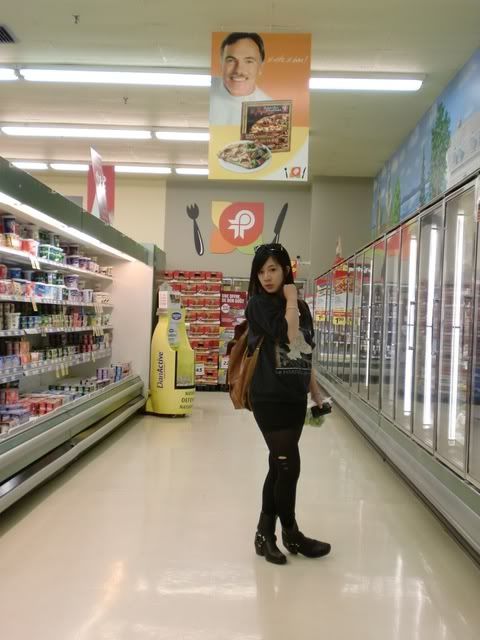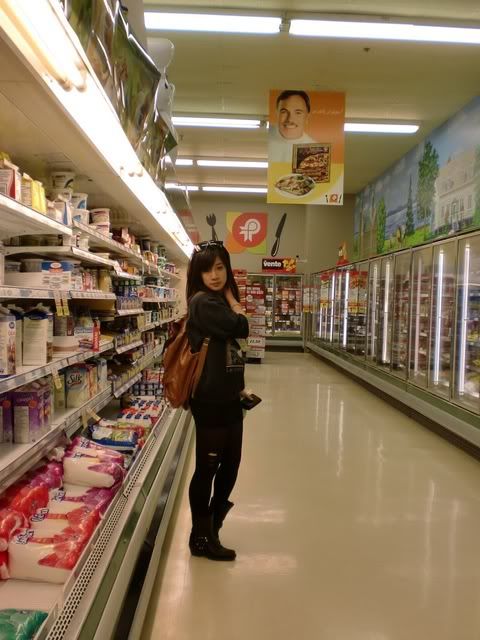 Vintage sweater, AA dress as skirt, Club Monaco tights, Vintage backpack, F21 sunnies


Quick run to the supermarché before Quebec City tomorrow. So excited to visit Village des Valeurs. This is exactly how I speak French...with English words in between. Felt like dressing like a straight up bum...I think I got the point across. It was the first time I have woken up to rain, so it was nice to layer a little before the sun popped out in the afternoon.

I have been surrounded by nothing but french culture for the past couple of weeks...and I have to admit it's kind of growing on me. I've been having this re-occuring dream where I get sent to the office for speaking English. I wake up and wonder why my dream hasn't come true yet.